How to recover a forgotten password of SalesHandy account?
To change the password of your SalesHandy account,
Step 1: Go to SalesHandy web-app login page
Step 2: Click on 'FORGOT PASSWORD?' option.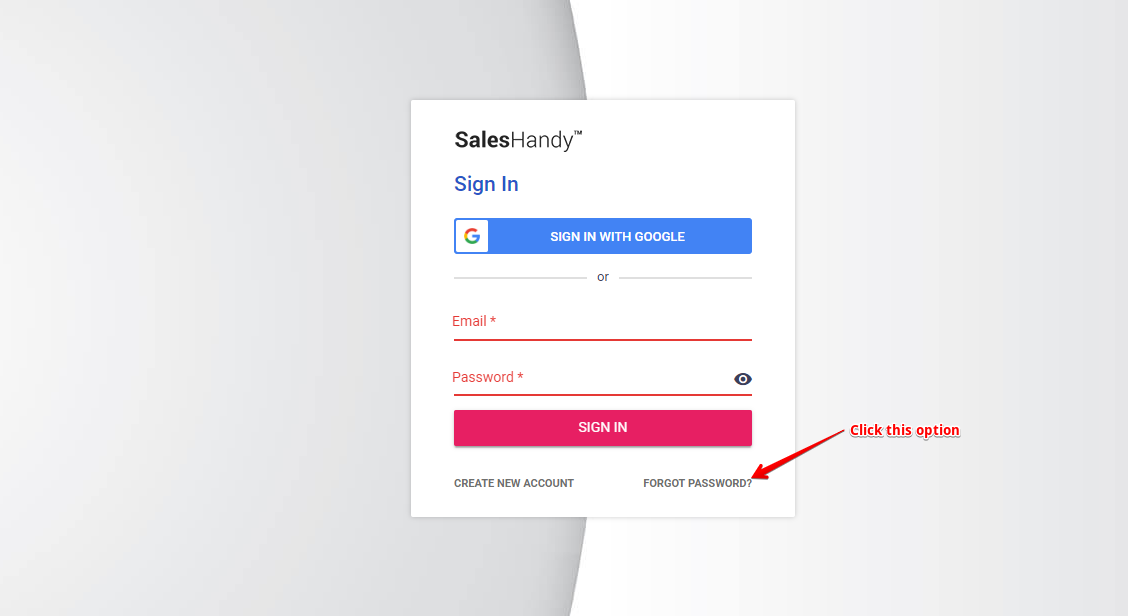 Step 3: Enter your email address when asked and click on the 'RESET PASSWORD' option.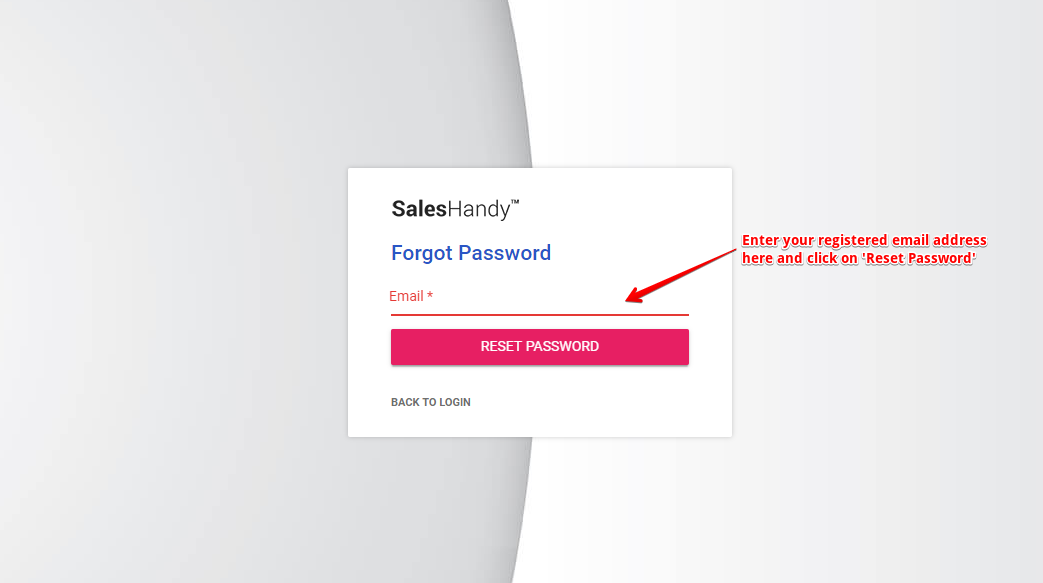 Step 4: Once you're done with the above steps, you will receive an email from SalesHandy to reset your password.
Clicking 'Reset password' in that email will redirect you to a different web-page where you can create your new password.