How to recover a forgotten password of SalesHandy account?
If you forget your SalesHandy password and you are not able to log in, then follow the steps below to reset your password.
1. Go to SalesHandy web-app.
2. Click on FORGOT PASSWORD? option in the login page.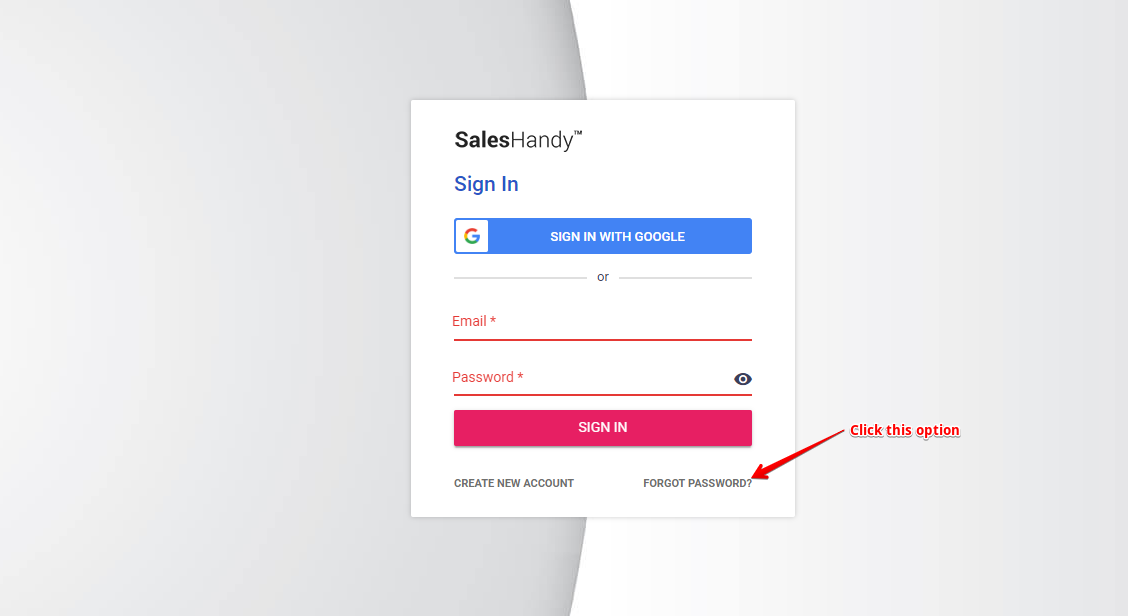 3. Enter your email address when asked and click on the RESET PASSWORD option.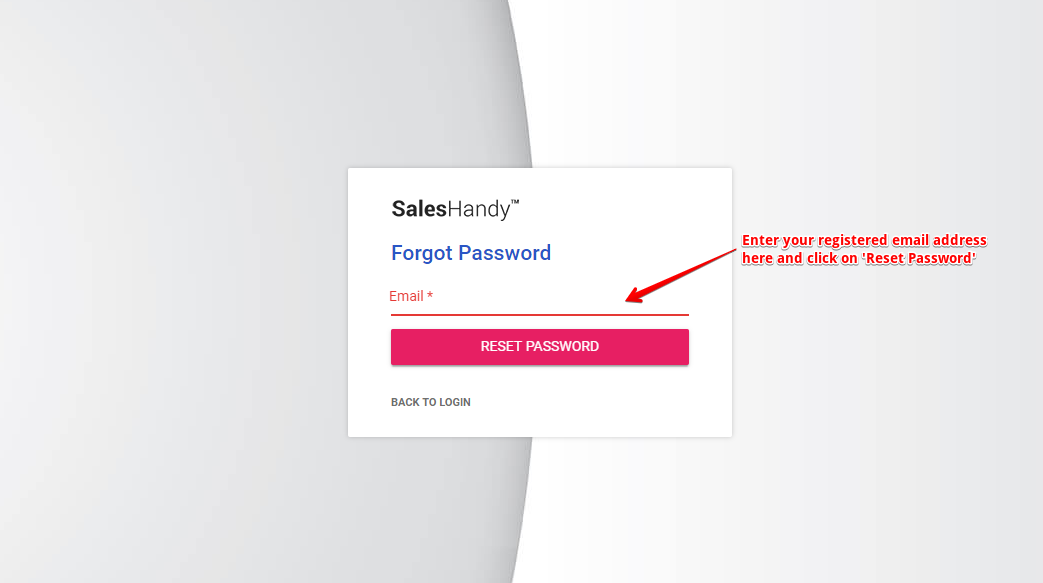 4. Once you're done with the above steps, you will receive an email from SalesHandy to reset your password.
5. Click on Reset Password, and the email will redirect you to a different web-page where you can create your new password.