How to enable browser notification?
Step 1: Visit the web-app

Step 2: Hit the lock icon on the left side of the address bar and click on site setting.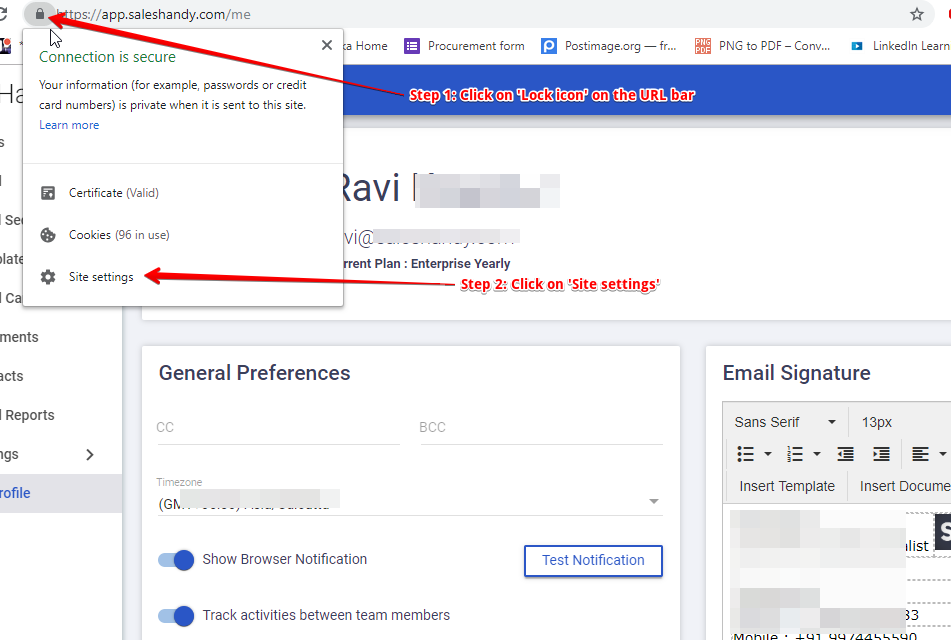 Step 3: Once you click on 'Site settings', it will take you to Chrome's settings page where you need to choose allow in javascript as shown in the image below.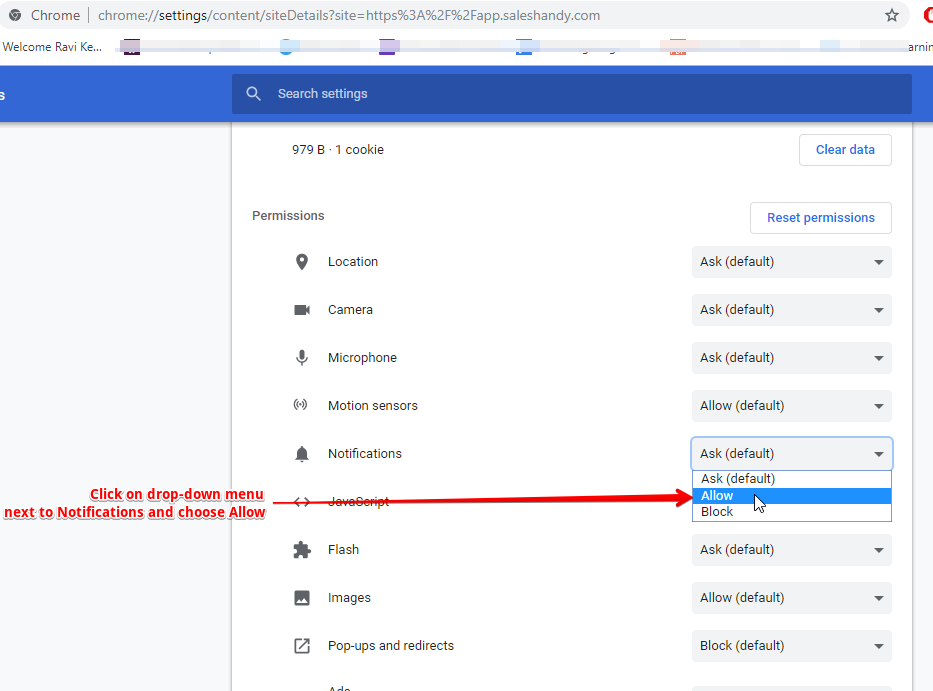 Step 4: Once done, refresh the SalesHandy account page and hit the "test notification" button to see a test notification.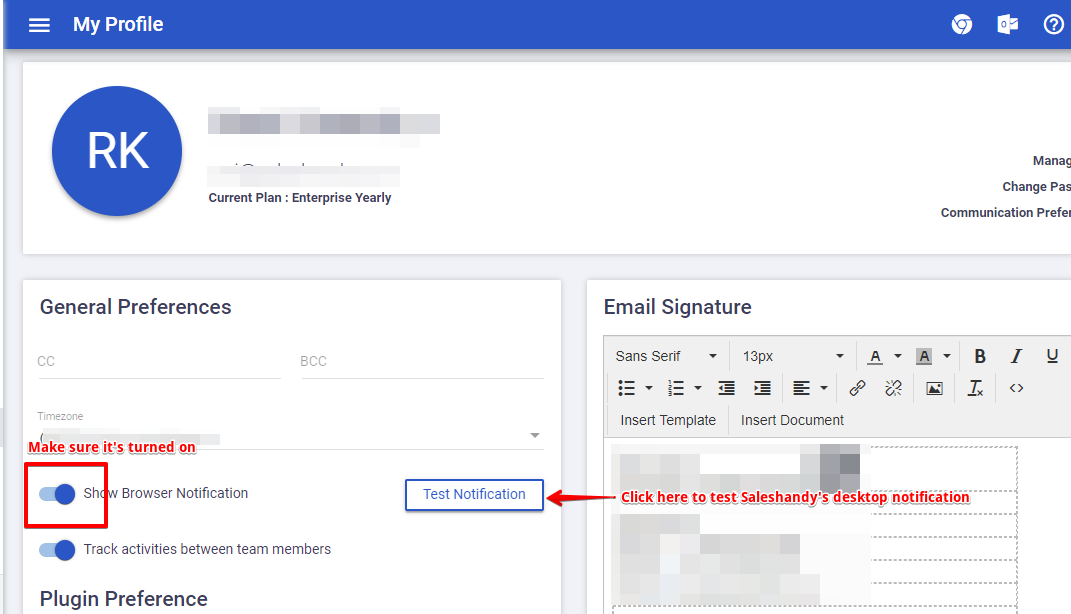 Voila! You are done.